Real Estate
in Las Terrenas
Find the property of your dreams : Oceanfront Apartments, Homes, Condos and Beach Villas for Sale in Las Terrenas.
Las Terrenas has the most extensive choice of Real Estate offerings anywhere to be found in the region of Samana.
Real Estate for Sale in Las Terrenas Dominican Republic. Get in touch with our Real Estate Agents in Las Terrenas.
Real Estate Agencies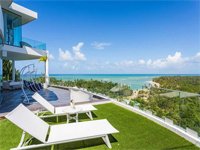 Real Estate Agency
Las Terrenas, Samana
Real Estate Listings all over the Samana Peninsula. Find the Property of your dreams: Villas for Sale, Homes for Sale, Condos for Sale, Land for Sale and Business for Sale. Contact our expert Agents now! See Site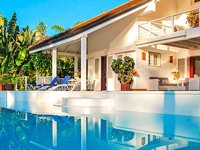 CARIB Real Estate
Top Real Estate Listings
Find the perfect place of your dreams in Las Terrenas with CARIB Real Estate Agency.
A vast selection of Luxury Villas, Homes and Apartments for Sale located right by the ocean. Visit our website and see also our Exclusive Rental property listings in Las Terrenas. See Site
PLAYA MAX ~ Las Terrenas
Real Estate Agents
PlayaMax is in the heart of the tourist sector of Las Terrenas right by the Boardwalk and the Fishermen's Village. While quickly becoming the leading real estate agency in the region, PlayaMax facilitates your transactions by building relationships and creating win-win situations. See Website
Luxury Villa for Sale in Las Terrenas Samana Dominican Republic.
Luxury Villa For Sale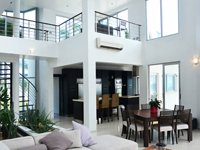 La Casa Blanca at The Cove
Oceanfront Luxury Villa for Sale
Oceanfront Luxury Villa for Sale for in Samana Peninsula Dominican Republic. 4 Bedrooms, 4 Bathrooms, Pool, AC, WiFi, next to a Beautiful Beach. Located at The Cove, a gate community with 24 hours security. 15 minutes drive from Samana, 10 minutes drive from Las Galeras. See Website
Go Las Terrenas™
Travel Guide