Vacation Rentals
Very nice selection of Homes, Apartments, Condos and Villas for Rent in Las Terrenas.
Find short term to long term rentals for your memorable vacation in this beautiful resort town by the ocean.
CARIB Vacation Rental Agency
Top Vacation Rentals
Find the perfect Vacation Rental in Las Terrenas with CARIB Agency. A vast selection of Luxury Villas, Homes and Apartments located right by the ocean or near it. A Dream Vacation come true. Visit our website and reserve your exclusive Vacation Rental now !See Site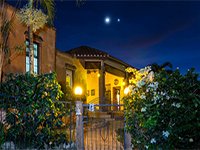 Monte Placibo Vacation Rentals
Superb views
Monte Placido is the perfect vacation getaway to enjoy tranquility, relaxation and gorgeous views of the ocean. Monte Placido is a hill top refuge : it's private, peaceful, gated and safe. We offer a choice of six different homes to choose from for a truly memorable vacation.See Site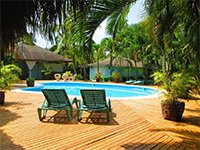 El Nido Bungalow Rental
With pool next to Ballenas beach
Two Bedrooms Bungalow in a lush tropical private and secure setting just 350 meters from beautiful Playa Ballenas beach. Our adjacent studio can accomdate two more guests. Air conditioning comfort, Wifi and a superb pool surrounded by beautiful tranquil gardens.See More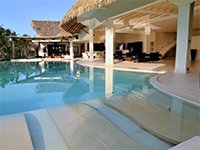 Exclusive Villa del Mar
Beachfront at Coson beach
Villa del Mar is a Sumptuous Villa with 13 Bedrooms. It counts numerous facilities such as : big pool, heated jacuzzi, pool table, and workout room. This exclusive Villa del Mar is situated on the breathtaking beach of Coson near the fisherman's village of Las Terrenas.See More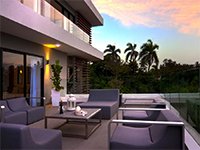 Luxury Apartment Rental
Superb beach views
Modern and luxurious Duplex Apartment full-of-comfort with ocean view in the heart of the paradise of Las Terrenas. Located in a private 24 hours surveillance residential area at the Bonita Village Residence, just 200 feet away from the superb beach of Las Ballenas.See More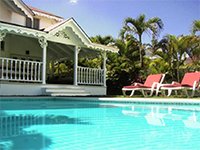 Villa Jona Vacation Rental
With private pool next to beach
Villa Jona is a private villa of 4 Bedrooms and 3 Bathrooms located only 350 meters from the beautiful Las Ballenas beach and 800 meters from the famous 'Pueblo de Los Pescadores' , in the very quiet and secured Thalaya Residences comprising of only 10 private villas. See More
Condo for Rent in Samana Peninsula Dominican Republic.
Condo Rental
in Samana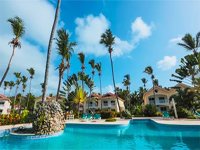 Condo Rental at The Cove
Beachfront Condo with Pool
Very affordable Beachfront Condominium for Rent in Samana Peninsula • Watch the whales from your balcony! • 2 Bedrooms, 2 Baths, Pool, AC, WiFi, right in front of a beautiful Beach.
Located at The Cove, a secured gated community with 24 hours security. See Website
Las Terrenas Villa Rentals : Luxury Villa for Rent in Las Terrenas Dominican Republic.
Luxury Villa
in Samana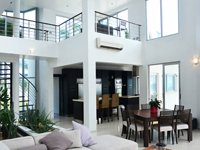 La Casa Blanca at The Cove
Oceanfront Luxury Villa
Oceanfront Luxury Villa for Rent for an Exclusive Vacation in Samana Dominican Republic. 4 Bedrooms, 4 Bathrooms, Pool, AC, WiFi, next to a beautiful Beach. Located at The Cove, a gate community with 24 hours security. 15 minutes drive from Samana Town. See Website
Go Las Terrenas™
Travel Guide