Small Hotels
Find a nice selection of Lodging and Accomodations options for your Vacation in Las Terrenas.
These Hotels are centrally located near the beach within walking distance of downtown Las Terrenas where you'll find an incredible choice of Restaurants, Bars, Nightclubs, and also great Shopping.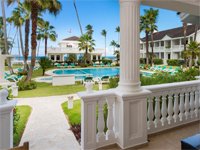 Albachiara Beachfront Hotel
Downtown Las Terrenas
Situated in front of the beach, Albachiara Hotel Residence has 36 luxurious and comfortable apartments. The apartments are fully equipped with kitchen, comfortable mattresses, jacuzzi, air conditioning, television, internet access and they have balcony or terrace with sea view.See Site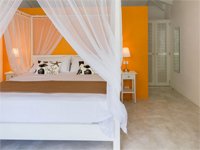 Mahona Bed & Breakfast
Playa Las Ballenas Beach
MAHONA B&B is a small and cosy hotel of 4 bungalows and a palapa arranged around a charming pool. We are centrally located at only 150 meters from the beautiful beach of Las Ballenas and Fisherman's Village and also walking distance to downtown Las Terrenas with its shops and restaurants.See Site
ALISEI Beachfront Hotel
Restaurant & Spa
54 Luxury beach front apartments, located right on the magnificent and famous "Las Terrenas Beach", with many kilometers of golden sand beaches, crystal clear waters and coral reef banks. Wellness spa on premises, and a large swimming pool with sunken pool bar for a perfect stay in Las Terrenas.See Site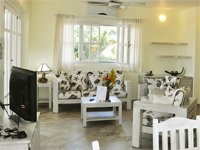 MARILAR Hotel Residence
Beachfront Hotel with Pool
Just lovely, MARILAR Hotel Residence is the perfect location where you can make your dreams of holiday, relaxation and fun come true. MARILAR is similar to a Boutique Hotel, consisting of only 12 apartments, each one with 1, 2 or 3 bedrooms. Beautiful gardens with large swimming-pool with Jacuzzi.See Site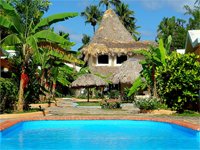 La Palapa Hotel in Punta Poppy
Beach Bar - Kite Surf Club
BEACHFRONT ~ 16 Bungalow units with pool located in famous PUNTA POPPY BEACH in the heart of the action in Las Terrenas. Meet friends at our Beach Bar and enjoy delicious seafood and International cuisine at our Restaurant. Kite Surf Club & Watersports center. Of course with FREE WIFI.See Site
Condo for Rent in Samana Peninsula Dominican Republic.
Condo Rental
in Samana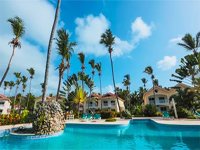 Condo Rental at The Cove
Beachfront Condo with Pool
Very affordable Beachfront Condominium for Rent in Samana Peninsula • Watch the whales from your balcony! • 2 Bedrooms, 2 Baths, Pool, AC, WiFi, right in front of a beautiful Beach.
Located at The Cove, a secured gated community with 24 hours security. See Website
Go Las Terrenas™
Travel Guide