Excursions & Tours
Find the Best Excursions, Tours, Activites to Do during your Vacation in Las Terrenas, Samana.
Las Terrenas offers an incredible array of things to do, to enjoy and to discover in the spectacular and unique Samana region.
Do the Best Excursions from Las Terrenas Dominican Republic - Las Terrenas Tour Companies.
Tour Agencies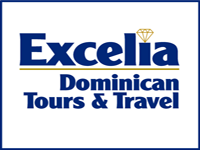 EXCELIA™ Dominican Tours
Day Trips from Las Terrenas
Top Excursions from Las Terrenas with EXCELIA™. Do the Best Day Trips all over Samana: Los Haitises Park, Limon Waterfall, Whale Watching, Playa Rincon + Fronton + Madame, Safari Adventure, Zipline, Saona island, Sailing Catamaran and much more! See Site
Peninsula Tours Agency
Best Excursions from Las Terrenas
Do the Best Excursions in Samana with Peninsula Tours Agency in Las Terrenas. Owner and expert Eco-tour guide Henry Rodriguez will take you all over the spectacular region of Samana to do the most famous Excursions! OVER 300 TOP REVIEWS IN TRIP ADVISOR.See Site
Las Terrenas Dominican Republic Best Excursions.
Tours from
Las Terrenas
Tour Samana
With Terry
Legendary Tours Everyday
#1 Tours of the Samana area according to Trip Advisor. Waterfalls, Zip Line, Quads, Fishing Charters, Horseback, Sailing, Los Haitises Park, Snorkeling, Mountain Biking, Whales Tours, Custom & Private Tours available everyday. BETTER than your Vacation Representative's offerings.
See Site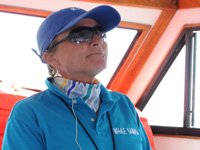 Whale Watching in Samana
Alliance Tour Samana with Terry
Kim Beddall, Canadian animal advocate and conservationist, has been guiding Whale Watching trips in Samana since 1983. Kim has been instrumental in transforming Samana into one of the World's Top Ten destinations. In Alliance with Tour Samana with Terry.See Site
Las Terrenas Whale Watching Tours • Samana Bay Dominican Republic
Whale Watch
Samana Port
DDD Whale Watching Samana
Cheap Tours!
Whale Watching Tours in Samana Dominican Republic aboard New 40 Foot Catamaran.
Best Low Price of $45 USD per person!

Whale Season in Samana is every year from January 15 to March 28. Departure is from the main dock in Samana port. Go with DDD and see whales up close!See Site
Las Terrenas Sport Fishing - Deep Sea Fishing in Las Terrenas Samana Dominican Republic.
Deep Sea
Sport Fishing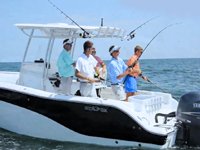 Deep Sea Sport Fishing in Samana
Catch the Big One!
DDD Sport Fishing in Samana Bay Dominican Republic. Come aboard our brand new SEAFOX 25 Foot boat for the best Deep Sea Fishing in Samana : Catch Sailfish, Blue Marlin, Mahi Mahi, Barracuda, Wahoo and Yellow Fin Tuna in the Deep Blue Waters of Samana Bay.See Site
ATV & Quad Adventures & Excursions in Las Terrenas, Samana Dominican Republic.
ATV Quad Excursions
Indrina Tours Quad
ATV Excursions
Indrinatours Quad & ATV Adventures in Las Terrenas. Top Reviews in Trip Advisor. Go with the ATV Experts and discover the incredible beauty of the Samana Peninsula region. Explore secluded beaches, typical dominican villages, La Route du Cafe, and much more !See More
Go Las Terrenas™
Travel Guide