Real Estate
in Las Terrenas
Find the property of your dreams : Oceanfront Apartments, Houses, Condos and Beach Villas for Sale in Las Terrenas.
Las Terrenas has the most extensive choice of Real Estate offerings anywhere to be found in the region of Samana.
PLAYAMAX ~ Las Terrenas
Best Real Estate Opportunities
PlayaMax is in the heart of the tourist sector of Las Terrenas right by the Boardwalk and the Fishermen's Village. While quickly becoming the leading real estate agency in the region, PlayaMax facilitates your transactions by building relationships and creating win-win situations. See Website
Real Estate for Sale in Las Terrenas - Las Terrenas Dominican Republic Real Estate.
Real Estate
in Samana Peninsula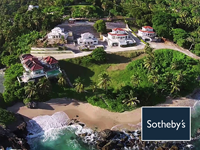 Sotheby's International Realty
Luxury Real Estate in Samana
Holden Sotheby's International Realty - Luxury Real Estate specialist in Samana Peninsula Dominican Republic. Exclusive Villas, Homes, Condominiums, Oceanfront Land, Luxury Rentals and Commercial Property in Samana.
Luxury Real Estate Agent : Brendan Murray
See More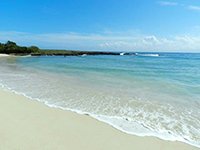 Whale Watcher Condo for Sale !
Beachfront Condo in Samana
Take advantage of owners who must relocate immediately. This oceanfront beauty is fully equipped and ready to use. It has everything you need in a vacation rental condo. Use it as much as you need and simply rent it out for the rest of the year... See More
Go Las Terrenas - The online Travel Guide about Las Terrenas